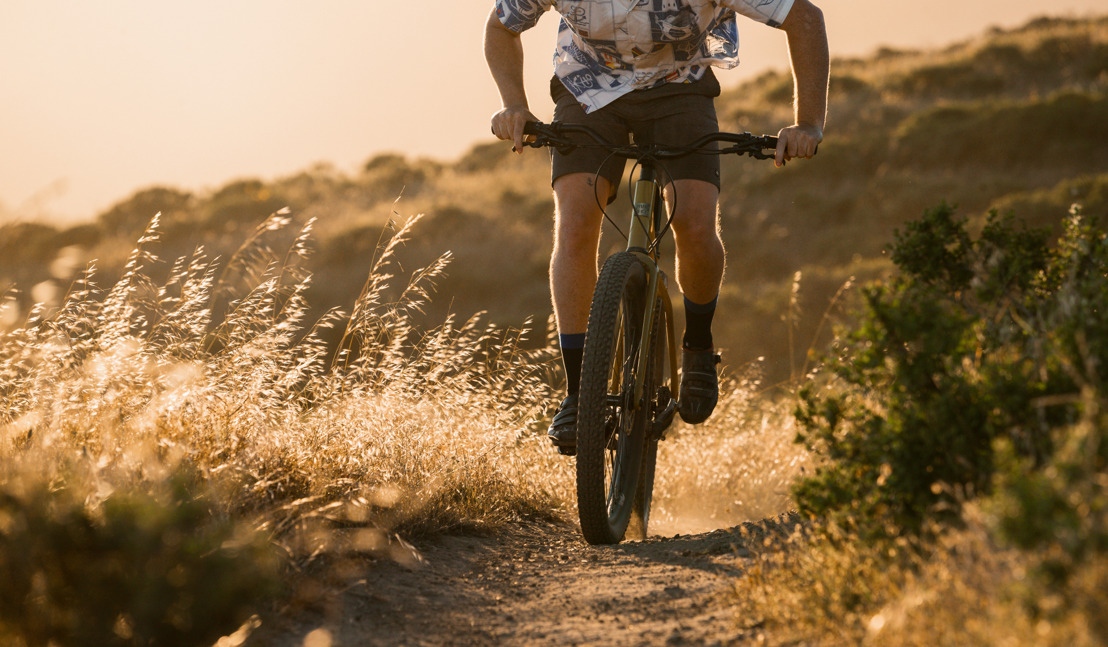 Hudski Doggler
Official Brand & Bike Launch - Fall 2020
Hudski is a new bike brand based in Sausalito, CA.  Started by friends, Will Hudson and Brian Szykowny, who wanted to create a bike design that could do it all. The brand officially launches Fall 2020.  
The Hudski Doggler is designed to maximize the versatility and stoke of a rigid bike. It's better than your hybrid, it's better than your gravel bike, and it's better than your 90's mountain bike. Hudski has created 3 unique builds based on one frame and fork design: City, Gravel, and Mountain. It's a lightweight aluminum frame/carbon fork platform, built with durable mountain bike components. It's easy to maintain without complex suspension pivots and linkages. Generous tire clearance makes it a true all-condition platform. The dropper post gives the city rider convenience and comfort and gives the gravel and mountain rider a performance advantage.
Build Options | Build Specs
City: Good for city paths paved and unpaved, rough roads. Great option for rural touring and everyday commuting. Includes PNW dropper seat post, SLX 1x12 group set, Hudski Longhorn 27 sweep bars, and Maxxis Grifter 29x2.0 tires. Weighs approximately 24.2lb.
Gravel: Good for fire road epics, dirt-road bike packing, gravel rides, and flowing trails. It still rolls fast for the occasional paved transit. Includes PNW dropper seat post, SLX 1x12 group set, Hudski Longhorn 16 sweep bars, Maxxis Rambler EXO 700x50c tires, and 25mm inner width rims. Weighs approximately 24.2lb. Tubeless ready.
Mountain: Good for rocky trails, steep climbs and technical descents. A capable bike packing rig in unknown conditions and its high volume tires are well matched for desert treks. Includes PNW dropper seat post, SLX 1x12 group set, Hudski Longhorn 16 sweep bars, Maxxis Rekon EXO 27.5x2.6 tires, and 30mm inner width rims. Weighs approximately 24.9lb. Tubeless ready.
Overall Build Specs
All three builds include the Doggler Alloy frame with 142x12mm thru-axle, threaded 73mm bottom bracket, and internal down tube cable routing; Hudski Full Carbon fork with integrated crown race, 44mm offset, and 100x15mm thru-axle which can accommodate a 100x12mm axle; Hudski by FSA, 1.125/1.5 headset; Hudski Longhorn Stem (40mm/S, 50mm/M, 50mm/L, 50mm/XL); SLX rear derailleur, shifter, 10-51t cassette, chain, and flat mount brakes; Raceface Ride, Alloy 34t, HG+ crankset; XT bottom bracket; Shimano front and rear hubs; double butted (2.0-1.8-2.0) spokes; CST tubes; Oury V2 lock-on grips; PNW Ranier (125mm/S, 150mm/M, L, 170mm/XL) seat post; and WTB Deva saddle.
Geometry
The frame geometry, loosely based on modern trail bikes with cues from XC and Gravel frame design, makes the Doggler an extremely well rounded and capable bike for urban commutes, fire road epics, and flowy technical single track. The most notable geometry attributes include:
Long reach to improve control and steering responsiveness by designing around 40-70mm stems

Steep seat tube angle for better climbing and to optimize smooth seat dropper actuation

Long front and rear center to increase stability, allow toe/heel clearance when running panniers, and to increase overall comfort

Long trail numbers driven by the fork offset (rather than an overly slack head tube) which help mitigate wheel flop while maintaining a relatively high trail number for good high-speed stability
MSRP $2,000, pre-orders open September 22, 2020 at hudskibikes.com.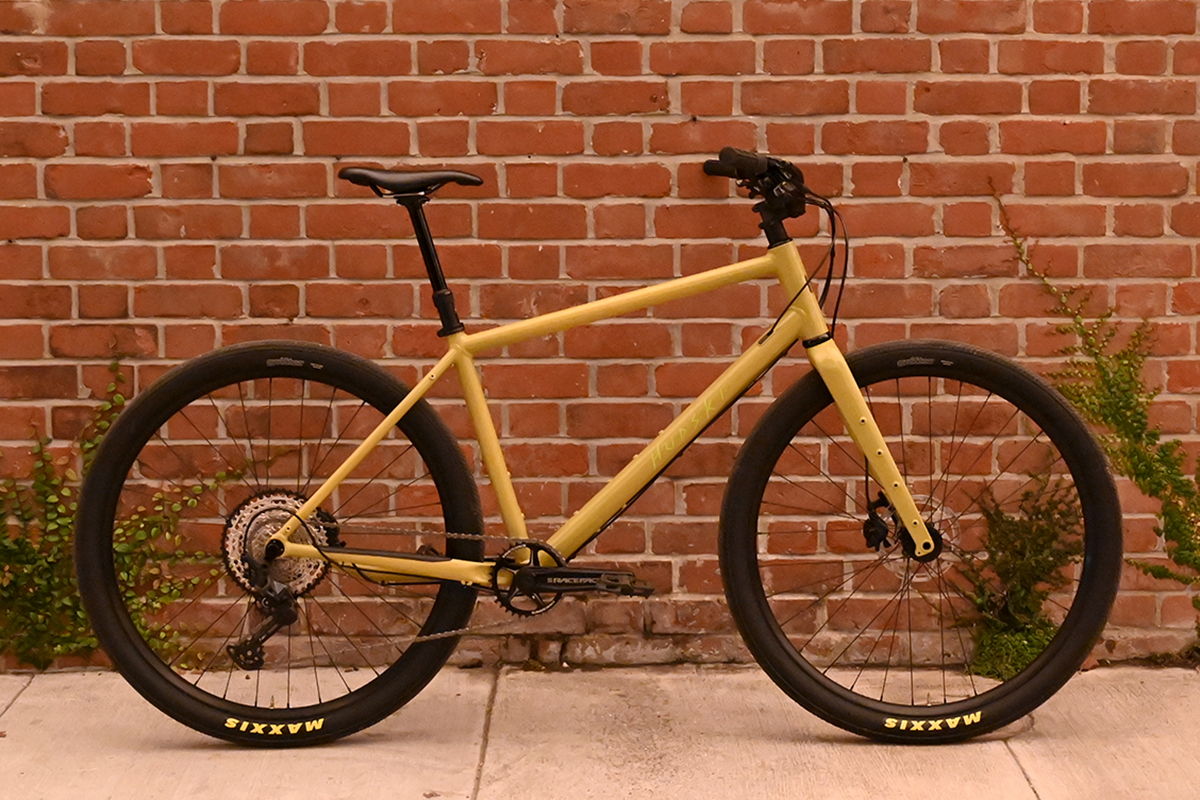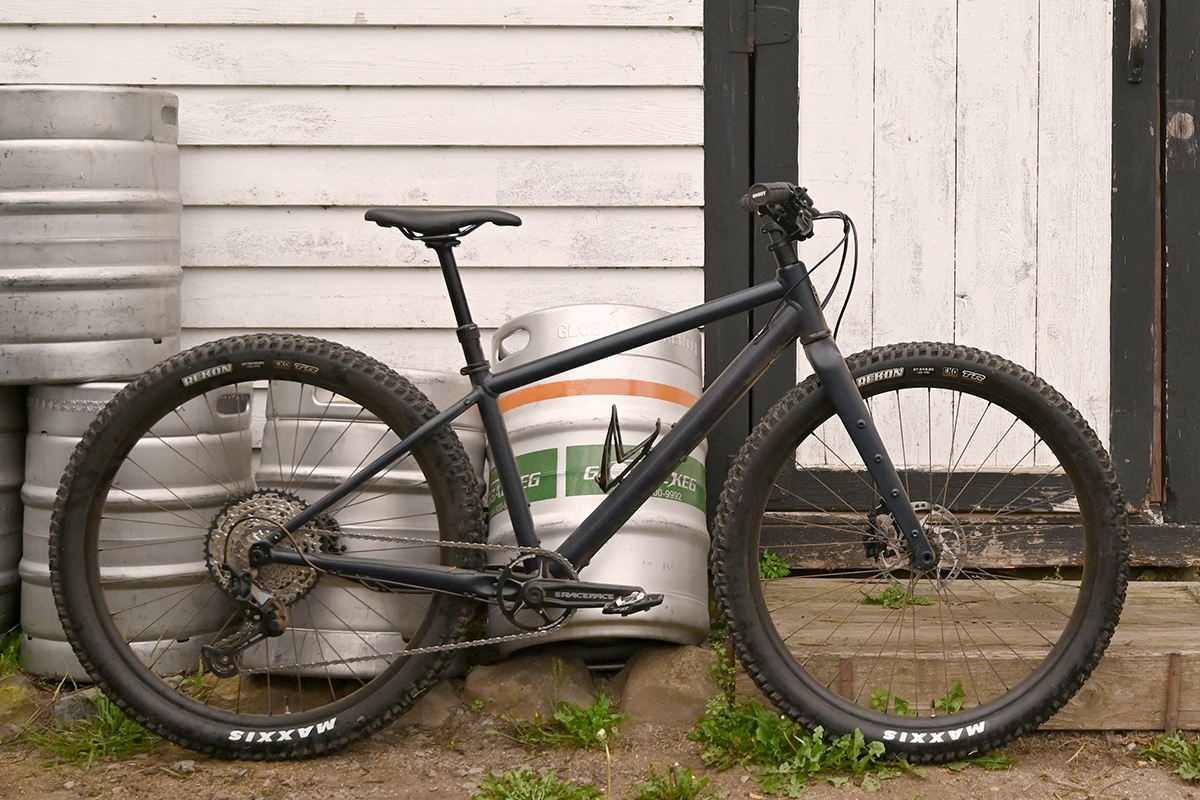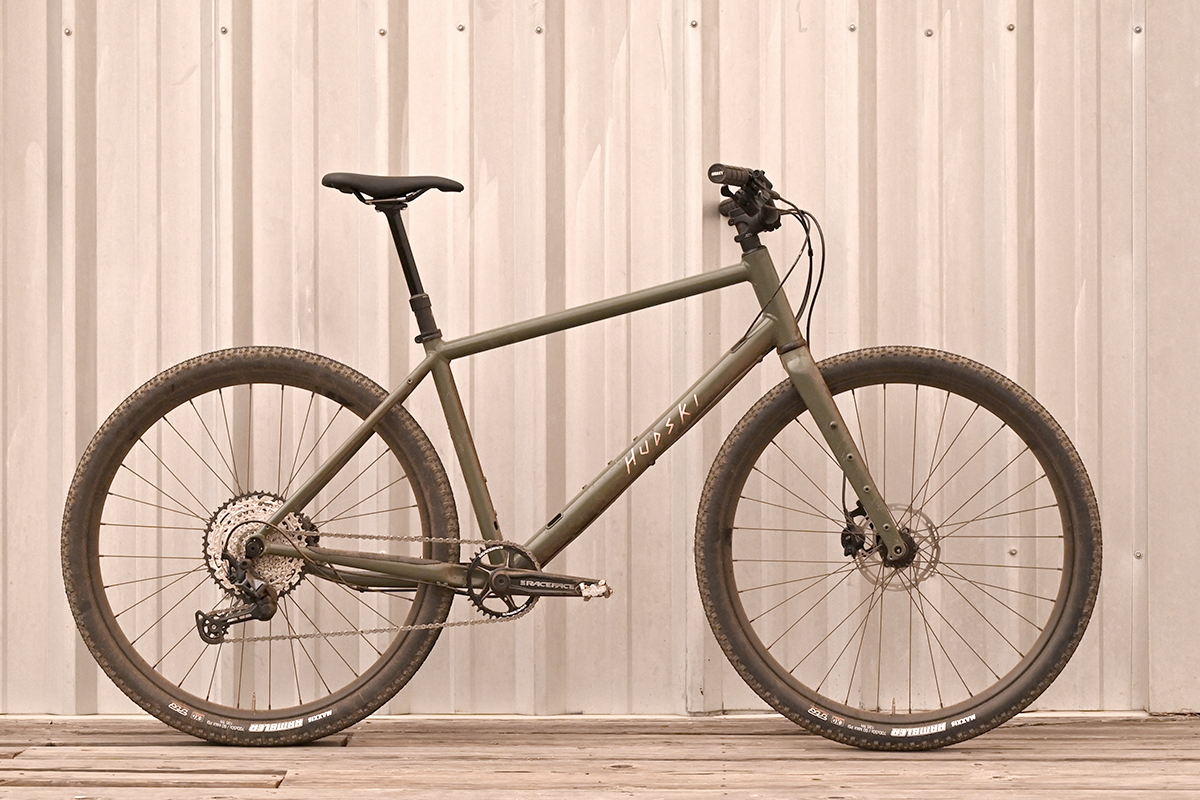 Technology overview
Tubeless ready. Tubeless tires, tubeless rim-tape

Dropper seat post

Thru-axles

160/180 flat mount Shimano SLX hydraulic brakes

12 Speed Shimano SLX components

Alloy frame. Internally routed, 142x12mm thru-axle, 73mm threaded bb, 44mm headtube, rack/fender/under-down-tube threaded bosses.

Carbon fork. Tapered steerer, internal routing for brake and dynamo, full carbon,100x15mm thru-axle, rack/fender/cage threaded bosses
Clearances
Chainring: up to 40t

700c (29er) tire: up to 53mm (2.1")

27.5" (650b) tire: up to 2.6"

Rotors: up to 160mm
Frame
Manufactured in the same Taiwan factory as high-end aluminum full suspension mountain bikes and e-bikes. Hudski chose this factory over many others because their weld quality, commitment to testing, and accurate material properties are highly valued. The frame uses a threaded 73mm bottom bracket with a CNC'd oversized shell. The oversized shell helps stiffen the bottom bracket by moving the weld father from the crank spindle axis and also gives enough room around the spindle to route Di2 wires, if desired. 142x12mm thru axle, 44mm zero stack headtube, and internal down tube cable routing. The dropouts are forged exclusively for Hudski to allow flat mount 160/180 and a bend in the chainstay gives clearance for a post mount adapter, if desired. Threaded bosses for front and rear racks, fenders, and 3 water bottle locations.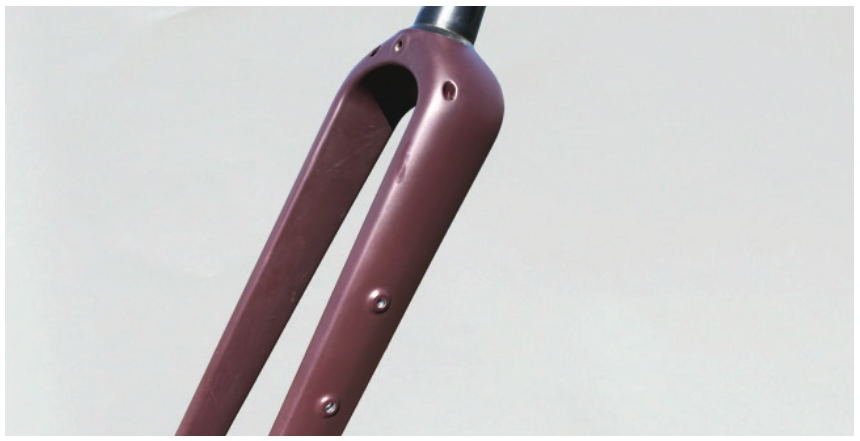 Fork
There wasn't a fork that exactly fit Hudski's needs, so it designed a fork from the ground up. Made from industry-leading Toray prepreg carbon. The steerer, crown, and fork legs are made as a single part and the carbon fork ends are molded separately; then bonded to the legs. It uses an integrated crown race as seen on leading bike brand's forks. The fork has a 44mm offset (AKA: rake), a relatively low offset which contributes to its relatively high trail number. The fork has replaceable axle inserts that can accommodate a 100x12mm axle or a 100x15mm axle. It has internal routing for brake and dynamo hub. There are provisions for mounting water bottles, a rack, and fender. Axle to crown is 400mm. Made in the same factory that makes carbon parts for Pinarello, Shimano, Ritchey, and others.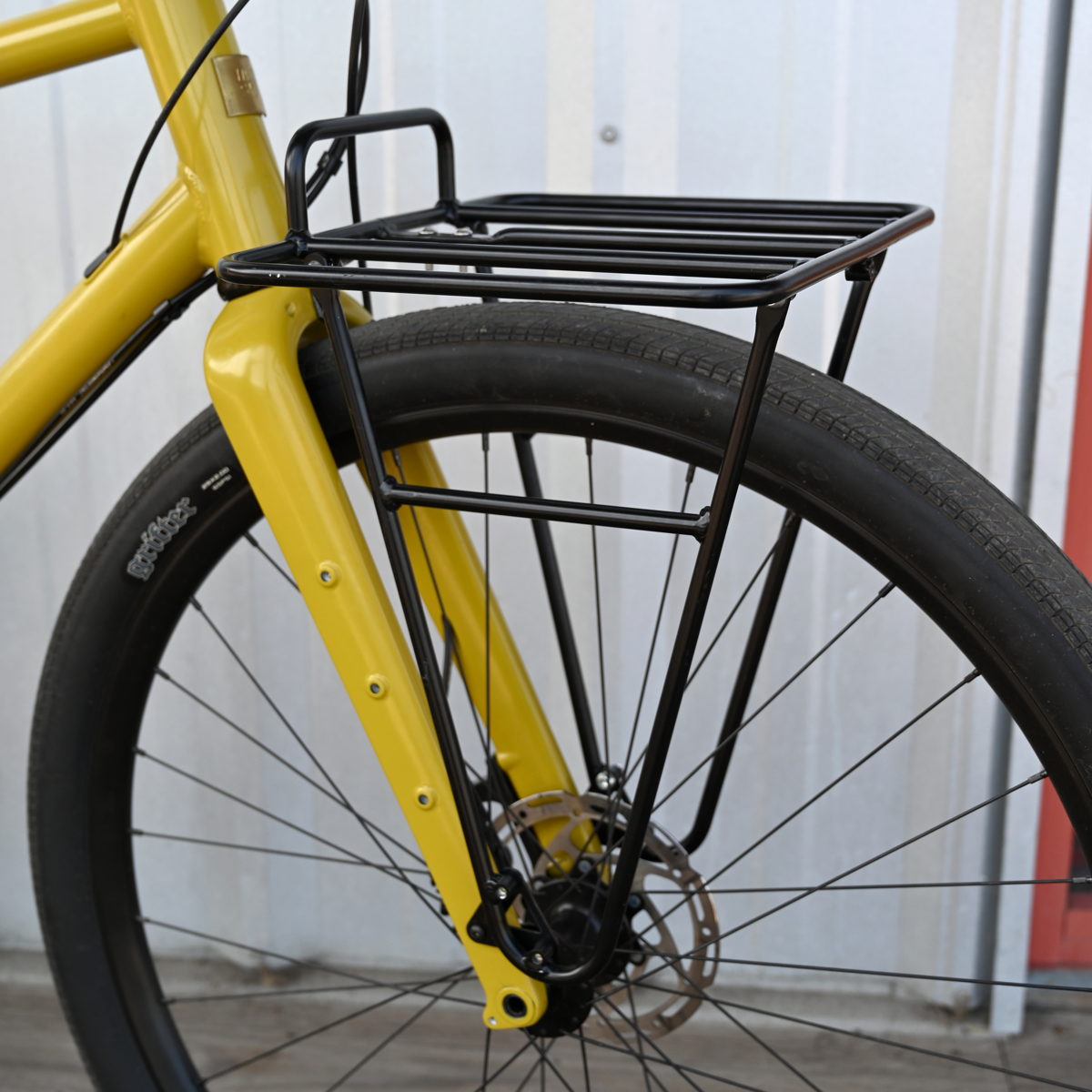 Handlebars
Hudski designed the geometry and created two different handle bars: one is a 16-degree sweep, 70mm rise bar for mostly off road use, and the other is a 27-degree sweep 70mm rise for the city bike. The 27-degree sweep bars keep the rider more up right and comfortable without inhibiting range of motion, and the 16-degree bars is a more aggressive position but higher and a little more sweep than most mountain bike bars.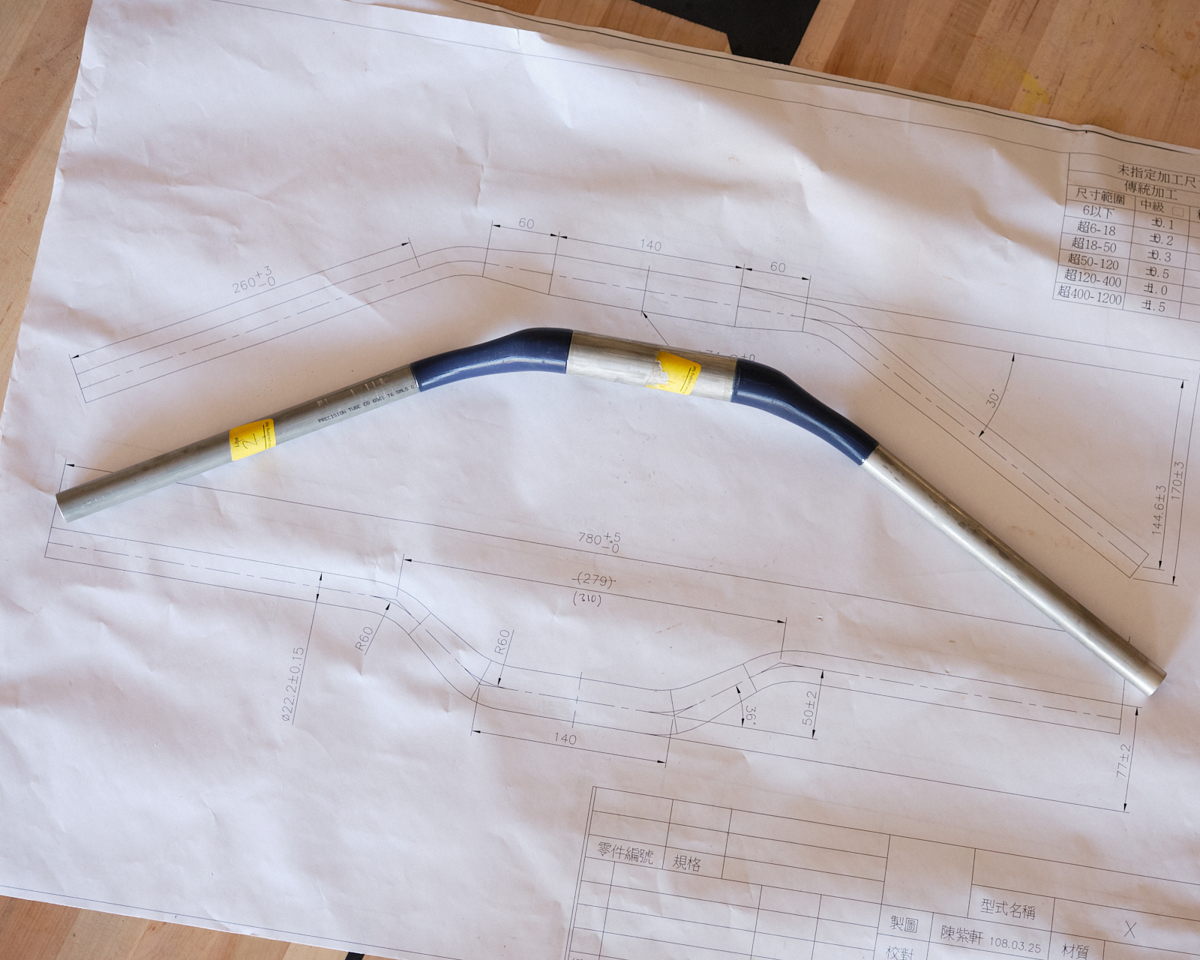 Dropper seat post
All bikes come with a dropper post, which allows the rider to raise and lower the saddle with the push of a lever on the handlebars. We choose the PNW Rainier dropper because of the hundreds of good reviews, a 3 year warranty, good range of sizes, and is U.S.A. based.
Saddle
Hudski uses the WTB Deva saddle to spec on all the bikes. Yes, it was initially designed for a woman's physiology, but from Brian's previous experience designing saddles (Specialized Power, Specialized Arc), he found that shorter, wider saddles fit the majority of women and men better. This saddle is no exception.
Grips
The ultimate standard in grip comfort and beauty is now available in a single sided lock version. Anti-vibration, large pad design eliminates numbness and slipping for any size hand. The extremely soft rubber will give you excellent control and maximum comfort. Easy to take on and off the bar because of the lock-on design. Made in the U.S.A.
Components
Hudski believes that brake and shifting components are designed to work together as a cohesive whole. They use a complete 12 speed Shimano SLX group with a Raceface crankset. The Hudski 34t chainring and 10-51 cassette deliver a massive gear range like found on high-end mountain bikes. It's easy to change the chainring for higher or lower gears to tune for your local surroundings. The SLX brake levers and calipers have the same important features as the flagship XTR brakes but at a fraction of the price.
Wheels
There are two alloy wheel sets offered. One is a 700c wheel (29er) with a 25mm inner width and the other wheel is 27.5 (650b) with an inner with of 30mm. These inner widths are important for the size tires we designed the bike around, with an optimized inner wheel width the tire shape will be optimized. Both wheels are tubeless ready and have a hookless bead. A hookless bead is ideal for tubeless, helps prevent pinch flats, and allows the tire to form a more natural profile. Option to custom build with Santa Cruz carbon Reserve rims to hubs of choice.
Tires
Hudski carefully selected three different tires for each model following extensive testing to determine these three were the absolute best. The city tire uses the Grifter 29x2.0" (tubes are recommend), the gravel bike uses the Rambler 700x50c, and the mountain bike uses the Rekon 27.5x2.6". Both off-road selections are tubeless ready and are a no-compromise tire. Hudski strongly believes the tire is a critical component and cannot be substituted by anything less than the best.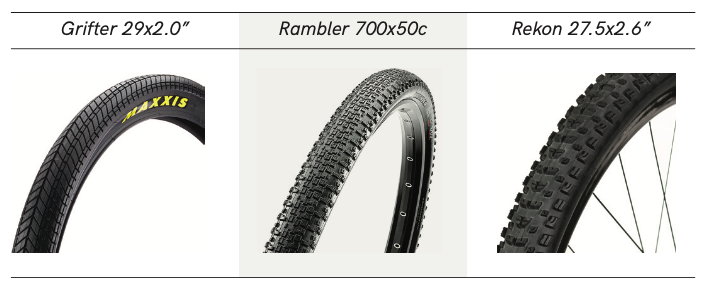 Doggler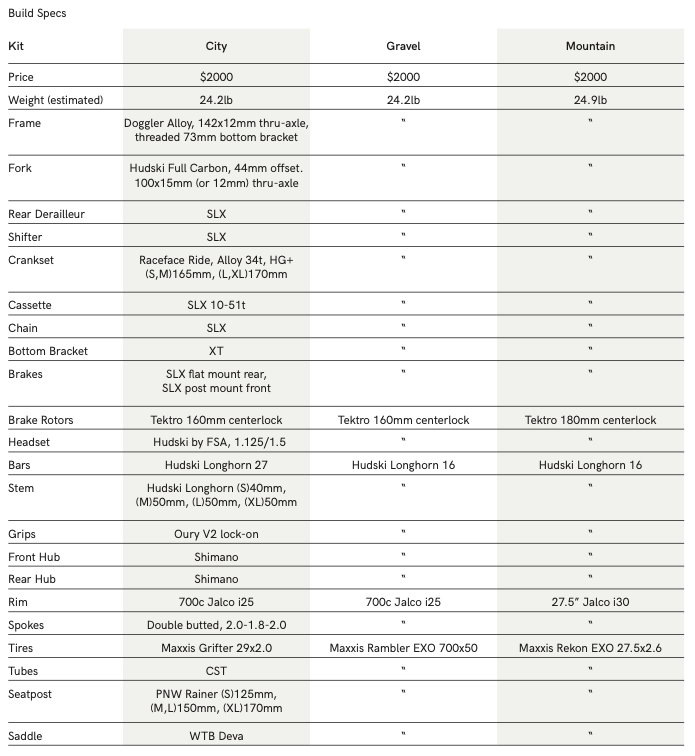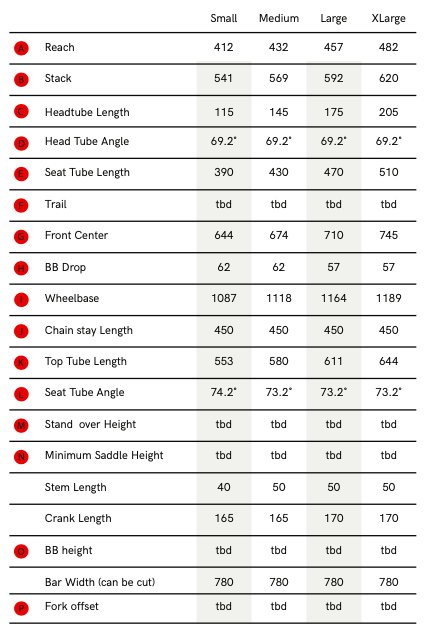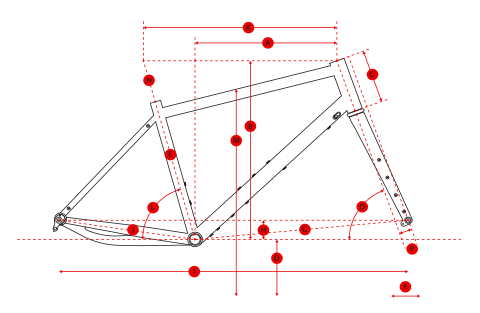 Images available here.